A well-designed website is essential for every business' success in today's digital environment. It serves as the online face of your brand, showcasing your products or services and engaging with your target audience.
However, finding the best web design company to meet your business needs effectively can take time and effort. This blog aims to provide a comprehensive guide on choosing the best web design company for your business.
Ways To Choose The Best Web Design Company For Your Business
1. Define Your Requirements
Before embarking on your search for a web design company, it is vital to have a clear understanding of your requirements. Determine the purpose of your website, your target audience, desired features, and the overall aesthetic you envision.
Having well-defined objectives, you can effectively communicate your needs to potential web design companies and assess if they are the right fit for your project.
2. Review The Company's Portfolio
A web design company's portfolio reflects its expertise and capabilities. Take the time to review their past projects and assess the quality of their work. Look for diverse designs that demonstrate creativity, attention to detail, and adherence to modern design trends.
For example Proponent Technology has a portfolio of vast variety of clients that they have served with full satisfaction.
3. Check Client Testimonials And Reviews
Testimonials and reviews from customers offer insightful details about prior customers' experiences. Look for testimonials on the web design company's website or search for reviews on independent platforms.
Pay attention to feedback regarding communication, project management, adherence to deadlines, and overall client satisfaction. A reputable web design company will have positive reviews and testimonials from satisfied clients.
4. Evaluate Experience And Expertise
Consider the experience and expertise of the web design company. How long have they been in the industry? Do they have any previous experience dealing with companies like yours?
A company with a proven track record in your industry will better understand your specific needs and challenges. Additionally, inquire about the qualifications and skills of their design team. Experienced and knowledgeable designers can deliver superior results.
5. Consider Additional Services
Beyond web design, consider if the company offers additional services that can benefit your business. Services such as web development, search engine optimization (SEO), content creation, and ongoing maintenance are essential for the success of your website.
Choosing a company that can provide a comprehensive package of services saves you time and effort in coordinating with multiple providers.
6. Request A Proposal And Cost Estimate
Websites require ongoing support and maintenance to remain secure, updated, and optimized. Inquire about the web design company's long-term support offerings. Do they provide regular care, security updates, and technical support?
A reliable web design company should offer post-launch support to address any issues or updates arising after the website is live. Understanding their long-term support services ensures that your website remains functional and up-to-date in the long run.
7. Consider Long-Term Support
Inquire about the technology and tools that the web design company utilizes. Are they up-to-date with the latest design trends and industry standards? Do they use modern content management systems (CMS) that allow for easy website management?
Ensure the company employs technologies and tools that align with your requirements and provide a solid foundation for your website.
8. Evaluate Their Technology And Tools
Once you have shortlisted a few web design companies, request a detailed proposal and cost estimate for your project. The proposal should outline the scope of work, timelines, deliverables, and pricing structure.
Evaluate the proposal to ensure it aligns with your requirements and budget. Beware of extremely low-cost options, as they may compromise on quality and deliver subpar results.
9. Assess Their SEO Knowledge
Search engine optimization (SEO) ensures your website ranks well in search engine results and drives organic traffic. Inquire about the web design company's understanding and implementation of SEO best practices.
A good web design company will optimize the website's structure, code, and content for search engines, enabling your business to be discovered by potential customers.
Conclusion:
Picking the best web design firm for your organisation is an important choice that may have a big influence on your company's performance and online visibility. By following these guidelines, you can ensure that you select a web design company that understands your unique business needs, possesses the necessary expertise, and can deliver a visually appealing, functional, and user-friendly website.
In addition, remember to evaluate their portfolio, client testimonials, experience, additional services, communication practices, long-term support, technology and tools, and SEO knowledge. With careful consideration and thorough assessment, you can find a web design company that becomes a valuable partner in achieving your online goals.
Proponent Technologies is one of the best web design company that enable your company to reach the heights you desired. We have expert team of  web design who help you build the website made just for your company. If you want to hire us you can reach us on our contact details.
To get a free quote, you can email us at: info@proponenttechnologies.com
Or you can call us at: +91 7017 374 621, +91 6397 593 103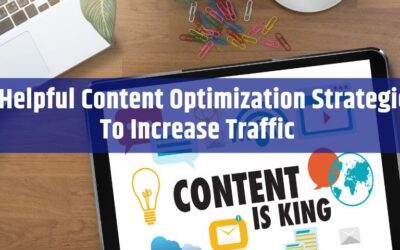 A picture can convey much information, but words are also equally beneficial. You may write incredible copies filled with your imagination, but what if none of them are ever read? It could be a struggle to reach a targeted audience via Google and may result in the...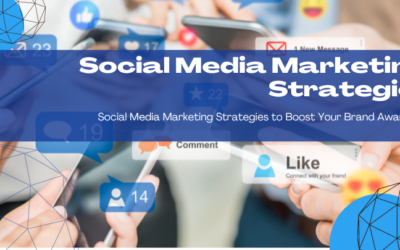 Unlock the power of social media marketing strategies to supercharge your online presence. Unleash your brand's potential and connect with your audience like never before. Discover actionable tips and proven techniques to skyrocket your business growth through social media
SEO is essential for increasing the visibility of your website and bringing in organic traffic. However, it's essential to understand that not all SEO practices are equal. Certain mistakes can harm your rankings and hinder your online success.
In this blog, we will explore the top SEO mistakes to avoid for better rankings in search results. You can optimize your website and drive sustainable organic traffic by avoiding these pitfalls.