Google My Business (GMB) is a powerful tool that allows businesses to manage their online presence and connect with local customers. Optimizing your GMB listing can significantly improve your visibility in local search results and attract more potential customers.
This blog will explore effective strategies to optimize your Google My Business listing for better search results and increased online visibility.
Ways To Optimize Google My Business Listing For Better Search Results
1. Claim And Verify Your Listing
Claim and verify your GMB listing as the first step in optimizing it. Visit the Google My Business website and follow the steps to claim ownership of your business listing. Verification can be carried out via phone, email, or the post office. Once verified, you gain control over your listing and can optimize it.
2. Provide Accurate Business Information
Make sure the information about your company is correct, consistent, and current. Include your business name, address, phone number (NAP), website URL, and business hours.
These details match up with those on your website and other online directories. Accuracy and consistency play a crucial role in improving your local search rankings.
3. Select Relevant Categories
Choose the most relevant categories for your business. Selecting accurate categories helps Google understand what your business is about and improves its chances of appearing in relevant search results. Use primary and secondary types to understand your business's products or services comprehensively.
4. Craft An Engaging Business Description
Write a compelling and informative business description accurately representing your brand and offerings. Use relevant keywords to optimize your description for search engines.
Focus on highlighting unique selling points, key features, and benefits to attract potential customers. Keep the report concise, engaging, and professional.
5. Add High-Quality Photos And Videos
In order to attract potential clients' attention, visual material is essential. Add high-quality photos and videos that showcase your products, services, and business environment.
Include images of your logo, storefront, team, effects, and customer interactions. Visual content helps build trust, increases engagement, and enhances your listing's overall appeal.
6. Utilize Google Posts
Google Posts allow you to share timely updates, offers, events, and announcements directly on your GMB listing. Use this feature to showcase new products, promotions, or upcoming events. Google Posts appear prominently in search results, increasing your visibility and attracting potential customers.
7. Enable Messaging And Reviews Q&A
Make it easy for potential customers to communicate with you by enabling messaging through your GMB listing. Respond promptly and professionally to customer inquiries.
Additionally, take advantage of the Reviews Q&A feature, where customers can ask questions about your business. Responding to these queries helps build trust and provides valuable information to future customers.
8. Monitor And Respond To Insights
Understanding how customers engage with your listing is made possible through Google My Business. Monitor these insights regularly to understand user behavior, search queries, and customer actions.
Use this data to optimize your listing further and make informed decisions to improve your local search performance.
9. Optimize For Mobile
Mobile devices are used for a sizable share of local searches. Ensure that your GMB listing is optimized for mobile users. Test the user experience on different mobile devices and make adjustments as necessary. A mobile-friendly listing improves accessibility, user engagement, and overall search visibility.
Conclusion:
Optimizing your Google My Business listing is vital in improving your local search visibility and attracting more customers. By claiming and verifying your listing, providing accurate business information, selecting relevant categories, crafting engaging descriptions, adding high-quality visual content, encouraging customer reviews, utilizing Google Posts, enabling messaging and
Reviews Q&A, monitoring insights, and optimizing for mobile, you can enhance your online presence and increase your chances of appearing in local search results.
Taking the time to optimize your Google My Business listing demonstrates your commitment to providing accurate and valuable information to potential customers. By consistently monitoring and updating your listing, responding to customer feedback, and staying engaged with your audience, you can build a strong online reputation and improve your chances of attracting local customers.
Proponent Technologies has professional and experienced team digital marketing experts that enable your website to reach the new heights with Google My Business Listing. If you want to hire us you can reach us on our contact details. We can guide you through the complete process of Google My Business optimization.
To get a free quote, you can email us at: info@proponenttechnologies.com
Or you can call us at: +91 7017 374 621, +91 6397 593 103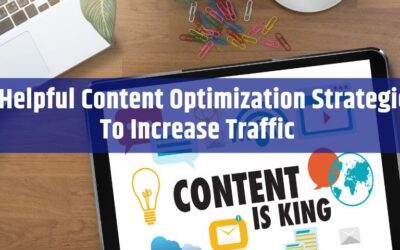 A picture can convey much information, but words are also equally beneficial. You may write incredible copies filled with your imagination, but what if none of them are ever read? It could be a struggle to reach a targeted audience via Google and may result in the...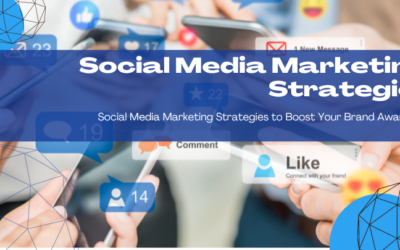 Unlock the power of social media marketing strategies to supercharge your online presence. Unleash your brand's potential and connect with your audience like never before. Discover actionable tips and proven techniques to skyrocket your business growth through social media
SEO is essential for increasing the visibility of your website and bringing in organic traffic. However, it's essential to understand that not all SEO practices are equal. Certain mistakes can harm your rankings and hinder your online success.
In this blog, we will explore the top SEO mistakes to avoid for better rankings in search results. You can optimize your website and drive sustainable organic traffic by avoiding these pitfalls.