As a business owner, you know how important it is to generate leads. More leads mean more opportunities to convert those leads into customers and grow your business. However, with so many digital marketing strategies, knowing which ones will work best for your business can take time and effort. That's where Proponent Technologies comes in. Our digital marketing strategies are designed to help your business generate more leads and grow your customer base.
Strategies for Effective Lead Generation and Business Growth

:
1. Thorough Analysis
Our lead generation process is designed to be comprehensive and customized to meet the specific needs of your business. We start by thoroughly analyzing your current marketing efforts, including your website, social media presence, and other promotional materials. This allows us to identify areas where improvements can be made and develop a customized strategy that will help you attract more potential students.
2. Develop A Strong Online Presence
Developing a solid online presence is essential for growing your business with our digital marketing strategies. This includes having a user-friendly website, active social media profiles, and a vital search engine optimization (SEO) strategy. By optimizing your online presence, you'll be able to attract more traffic to your website and generate more leads.
3. Create High-Quality Content
Creating high-quality content is one of the most effective ways to grow your business with digital marketing. Whether blog posts, videos, or social media posts, high-quality content can help you establish yourself as an authority in your industry and build trust with your target audience. By consistently creating valuable and engaging content, you'll be able to attract and retain more customers.
4. Use Social Media Marketing
Social media marketing is another powerful tool for growing your business with digital marketing. By engaging with your audience on social media, you can build brand awareness and establish yourself as an authority in your industry. Additionally, social media advertising allows you to target specific demographics and generate more leads.
5. Leverage Email Marketing
Email marketing is still one of the most effective ways to reach potential customers and generate leads. You can nurture leads and move them through the sales funnel by creating targeted email campaigns.
Additionally, email marketing allows you to build stronger relationships with your customers and keep them informed about your products and services.
6. Utilize Pay-Per-Click (PPC) Advertising
Pay-per-click (PPC) advertising is a form of digital advertising that involves paying for each click on an ad. Using targeted keywords and demographics can generate more leads and drive more traffic to your website.
Additionally, PPC advertising allows you to track your results and adjust your campaigns accordingly.
Why Choose Proponent Technologies?
Experience: Our team of professionals has years of experience in digital marketing and lead generation, and we know what it takes to succeed in today's competitive landscape.
Customization: We take a personalized approach to lead generation, tailoring our services to meet the specific needs of your business.
Results: We're committed to delivering results for our clients, and we have a proven track record of success.
Support: We're here to support you every step of the way, from developing a customized strategy to implementing it and tracking your results.
Affordability: We offer competitive pricing for our services, making it easy for business of all sizes to benefit from our expertise.
Conclusion
In conclusion, digital marketing can be a powerful tool for growing your business. By developing a solid online presence, creating high-quality content, using social media marketing, leveraging email marketing, and utilizing PPC advertising, you can attract more traffic to your website, generate more leads, and, ultimately, grow your business.
Empower your business growth with Proponent Technologies' expert digital marketing services. Contact us today to discover how our strategies can drive your success.
To get a free quote, you can Email us at: info@proponenttechnologies.com
Or you can also call us at: +91 7017 374 621, +91 6397 593 103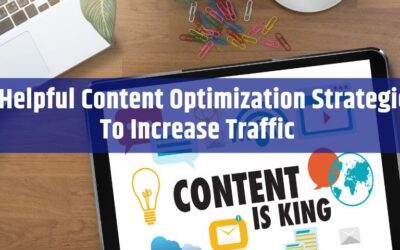 A picture can convey much information, but words are also equally beneficial. You may write incredible copies filled with your imagination, but what if none of them are ever read? It could be a struggle to reach a targeted audience via Google and may result in the...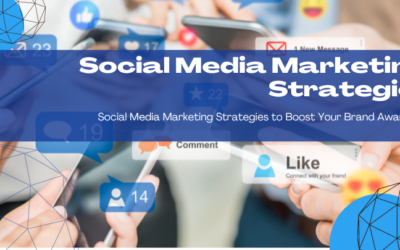 Unlock the power of social media marketing strategies to supercharge your online presence. Unleash your brand's potential and connect with your audience like never before. Discover actionable tips and proven techniques to skyrocket your business growth through social media
SEO is essential for increasing the visibility of your website and bringing in organic traffic. However, it's essential to understand that not all SEO practices are equal. Certain mistakes can harm your rankings and hinder your online success.
In this blog, we will explore the top SEO mistakes to avoid for better rankings in search results. You can optimize your website and drive sustainable organic traffic by avoiding these pitfalls.