Local SEO (Search Engine Optimization) has become essential for firms targeting customers in particular places in the modern digital landscape. Optimizing your website for local searches helps improve your online visibility and drives targeted traffic to your business.
This blog will explore effective strategies to optimize your website for local searches and increase your local online presence.
10 Ways To Optimize Your Website For Local Searches With Local SEO
1. Create A Google My Business Listing
For local SEO, a Google My Business (GMB) listing is essential. Claim and verify your business on GMB, providing accurate and detailed information such as your address, phone number, website URL, business hours, and services or products offered.
2. Optimize On-Page Elements
Make sure the on-page components of your website are prepared for local SEO. For example, incorporate location-specific keywords in your page titles, meta descriptions, headers, and content.
Also, include your business address and phone number in your website's footer or contact page. Optimizing on-page elements signals to search engines the relevance of your website for local searches.
3. Implement Local Structured Data Markup
Adding local structured data markup to your website's code helps search engines understand your business's location, contact details, and other relevant information.
This markup, in the form of Schema.org tags, provides search engines with additional context about your business, enhancing its visibility in local search results.
4. Optimize For Local Keywords
Conduct thorough keyword research to identify relevant local keywords that potential customers use when searching for products or services in your area. Then, incorporate these keywords strategically into your website's content, including headings, paragraphs, image alt tags, and anchor texts.
5. Generate High-Quality Local Citations
Local citations are online mentions of your business's name, address, and phone number (NAP) on various directories, review sites, and other platforms. Generate high-quality local citations on authoritative directories specific to your location, such as Yelp, Yellow Pages, and TripAdvisor. 
Consistency and accuracy of NAP information across these platforms help search engines validate your business's legitimacy and improve local search rankings.
6. Encourage Online Reviews
Local SEO heavily relies on online reviews. Encourage happy clients to post reviews on social media sites like Facebook, Google, Yelp, and others that are dedicated to your sector. Positive thoughts boost your online reputation and influence local search rankings.
7. Optimize For Mobile Devices
Mobile optimization is essential for local SEO since many users search for local businesses using their smartphones. Ensure your website is mobile-friendly and provides a seamless browsing experience across different devices and screen sizes.
8. Create Local Content
Developing localized content is an effective way to optimize your website for local searches. Create blog posts, articles, or videos focusing on regional topics, events, or news related to your industry. Incorporate local keywords into your content and provide valuable information to engage local audiences.
9. Leverage Online Directories And Local Listings
Apart from Google My Business, leverage other online directories and local listings to improve your local SEO. Submit your business information to prominent directories like Bing Places for Business, Yahoo Local, and industry-specific directories.
10. Monitor And Analyze Your Local SEO Performance
Regularly monitor and analyze your local SEO performance to track the effectiveness of your strategies. Utilize tools like Google Analytics and Google Search Console to gain insights into your website's organic traffic, rankings, and user behavior.
Then, adjust your local SEO strategies based on the data collected to optimize your website's performance in local searches.
Conclusion:
Optimizing your website for local searches is essential for businesses targeting customers in specific locations. You can significantly enhance your local SEO presence by following these effective strategies, such as creating a Google My Business listing, optimizing on-page elements, implementing local structured data markup, generating high-quality citations, encouraging online reviews, and leveraging local content and link building.
Remember to regularly monitor and analyze your performance to fine-tune your strategies and maintain a strong online presence within your local community. Then, embrace local SEO to attract targeted local customers and grow your business effectively.
Proponent Technologies is one of the best digital marketing company that enable your business to reach the heights you desired with the help of local SEO. If you want to hire us you can reach us on our contact details.
To get a free quote, you can email us at: info@proponenttechnologies.com
Or you can call us at: +91 7017 374 621, +91 6397 593 103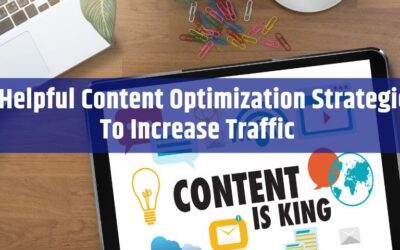 A picture can convey much information, but words are also equally beneficial. You may write incredible copies filled with your imagination, but what if none of them are ever read? It could be a struggle to reach a targeted audience via Google and may result in the...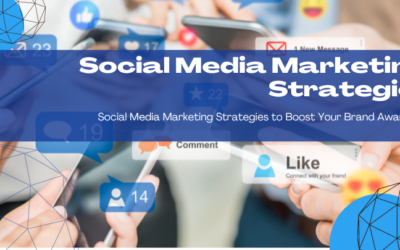 Unlock the power of social media marketing strategies to supercharge your online presence. Unleash your brand's potential and connect with your audience like never before. Discover actionable tips and proven techniques to skyrocket your business growth through social media
SEO is essential for increasing the visibility of your website and bringing in organic traffic. However, it's essential to understand that not all SEO practices are equal. Certain mistakes can harm your rankings and hinder your online success.
In this blog, we will explore the top SEO mistakes to avoid for better rankings in search results. You can optimize your website and drive sustainable organic traffic by avoiding these pitfalls.