In the digital age, business enterprises must have a strong online presence. An attractive and useful website acts as your company's online storefront and public face.
Even if many DIY platforms and website templates are accessible, choosing a bespoke (custom) website development business can offer incomparable benefits. This blog explores why partnering with a custom website development company is the best choice for your business.
Reasons Why Custom Website Development Is Your Best Choice For Your Business
1. Tailored Solutions For Unique Business Needs
A custom website development company understands that each business has unique requirements and goals. Unlike generic templates, a custom-built website can be tailored to meet your needs.
By collaborating closely with you, the development team can craft a website that showcases your brand identity, incorporates essential features, and aligns with your business objectives. This level of customization enables your website to stand out from the competition and provide a personalized experience to your audience.
2. Enhanced Scalability And Flexibility
As your business grows, your website must be able to adapt to evolving needs. A custom website development company builds your website with scalability and flexibility in mind. They have the expertise to design a robust architecture that can accommodate future expansions, additional functionalities, and seamless integrations with third-party services.
This adaptability ensures that your website remains relevant and efficient as your business evolves, saving you from the limitations of off-the-shelf solutions.
3. Unique Design And User Experience
A website must be aesthetically pleasing and user-friendly to draw in and keep visitors. Generic templates may need more ability to capture your brand essence and create a distinctive user experience.
With a custom website, you can work with talented designers who can bring your vision to life. A professional custom development company will ensure that your website looks stunning and offers an intuitive and engaging user interface, optimizing user experience and encouraging conversions.
4. Performance Optimization For Competitive Advantage
Users need more patience for slow-loading websites in today's fast-paced digital environment. A custom website development company such as Proponent Technologies possesses the expertise to optimize your website's performance, resulting in faster loading times and improved user experience. They implement efficient coding practices, leverage caching techniques, and optimize images and scripts to enhance website speed.
Furthermore, they employ search engine optimization (SEO) strategies, such as optimizing meta tags, keyword research, and improving site structure, to boost your website's visibility in search engine rankings. This performance optimization ensures that your website remains competitive and drives organic traffic to your business.
5. Ongoing Support And Maintenance
Websites require regular updates, security patches, and technical support to function optimally. You gain access to ongoing support and maintenance services by partnering with a custom website development company.
They will proactively monitor your website, fix any issues promptly, and keep it up-to-date with the latest technologies and security measures. Knowing that experts handle the technical aspects lets you focus on your core business activities.
6. Seamless Integration With Existing Systems
Many businesses rely on existing systems or software for their operations. A custom website development company can seamlessly integrate your website with these systems, creating a unified and efficient workflow.
Whether integrating with customer relationship management (CRM) tools, e-commerce platforms, or inventory management systems, the development team will ensure smooth data synchronization, automate processes and improve overall efficiency.
Conclusion:
When building a successful online presence, partnering with a custom website development company offers significant advantages over generic templates or DIY platforms.
By choosing a tailored approach, you can create a unique website that reflects your brand, meets your specific business requirements, and delivers an exceptional user experience. In addition, the expertise provided by a custom development company ensures optimal performance, scalability, and ongoing support, empowering your business to thrive in the highly competitive digital landscape.
Proponent Technologies is one of the custom website development company that enable your business to reach the heights you desired. We have expert team of  website developers who help you build the website made just for you. If you want to hire us you can reach us on our contact details. We can guide you through the process of complete website development.
To get a free quote, you can email us at: info@proponenttechnologies.com
Or you can call us at: +91 7017 374 621, +91 6397 593 103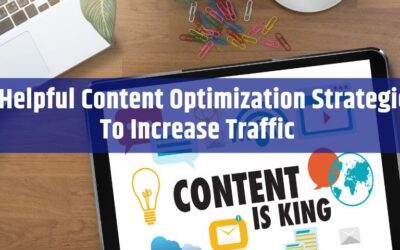 A picture can convey much information, but words are also equally beneficial. You may write incredible copies filled with your imagination, but what if none of them are ever read? It could be a struggle to reach a targeted audience via Google and may result in the...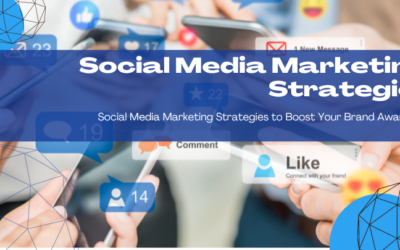 Unlock the power of social media marketing strategies to supercharge your online presence. Unleash your brand's potential and connect with your audience like never before. Discover actionable tips and proven techniques to skyrocket your business growth through social media
SEO is essential for increasing the visibility of your website and bringing in organic traffic. However, it's essential to understand that not all SEO practices are equal. Certain mistakes can harm your rankings and hinder your online success.
In this blog, we will explore the top SEO mistakes to avoid for better rankings in search results. You can optimize your website and drive sustainable organic traffic by avoiding these pitfalls.