In today's digital landscape, businesses rely heavily on cloud computing to streamline operations and scale their infrastructure. Amazon Web Services (AWS) has emerged as a leading cloud services provider, offering many powerful tools and services.
However, to leverage the full potential of AWS while ensuring high availability and robust security, many businesses turn to managed service providers like Proponent Technologies in Dehradun, India. This blog will explore how AWS Managed Services can help companies to achieve optimal performance, scalability, and security for their AWS infrastructure.
Understanding AWS Managed Services
Simplifying AWS Management and Optimization
AWS Managed Services is a comprehensive offering designed to simplify the management of AWS infrastructure and applications. It allows businesses to offload the day-to-day operational tasks to AWS experts, enabling them to focus on core business objectives. Proponent Technologies, a reputable managed service provider, specializes in delivering AWS Managed Services in Dehradun, India, catering to businesses of all sizes and industries.
Achieving High Availability with AWS Managed Services
High availability is crucial for businesses to ensure uninterrupted access to their applications and services. AWS Managed Services provides proactive monitoring and management to detect and resolve potential issues before they impact the infrastructure. With automated backups, disaster recovery planning, and continuous system monitoring, businesses can achieve maximum uptime and significantly reduce the risk of downtime:
1. Automated Backups and Disaster Recovery
Automated backups and disaster recovery are critical components of a robust AWS Managed Services offering. Automated backups ensure that data is regularly and securely backed up, minimizing the risk of data loss in case of a system failure or human error. These backups are performed automatically and can be scheduled to run at specific intervals, ensuring that the latest data is always protected.
In addition to automated backups, disaster recovery measures are implemented to ensure business continuity in case of a catastrophic event. AWS Managed Services leverages technologies like Amazon S3 and Amazon Glacier to replicate data across multiple regions, providing high availability and resilience.
2. Scalability and Elasticity
Scalability and elasticity are critical features of cloud computing. Scalability refers to the ability to handle increasing workloads by adding resources, such as servers or storage, to meet demand. Elasticity, conversely, involves the dynamic allocation and deallocation of resources based on real-time demand, ensuring efficient resource utilization. These features enable businesses to scale their infrastructure seamlessly, accommodate traffic spikes, and optimize costs by paying only for the needed resources.
3. Fault-tolerant Architecture
AWS Managed Services helps you design fault-tolerant architectures by implementing redundancy and failover mechanisms. Fault-tolerant architecture refers to a system's ability to continue operating without disruption in the event of component failures or faults. It involves redundancy, error detection, and recovery mechanisms to ensure continuous availability and reliability. By implementing fault-tolerant architecture, organizations can minimize the impact of failures, maintain uninterrupted operations, and deliver a seamless user experience.
Enhancing Security for Your AWS Infrastructure
Security is a top priority for any organization operating in the cloud. AWS Managed Services offers robust security measures to protect sensitive data and prevent unauthorized access. As an AWS Managed Service Provider, Proponent Technologies implements industry best practices for security, including multi-factor authentication, network firewalls, intrusion detection systems, and data encryption at rest and in transit. In addition, regular security audits and compliance assessments ensure that businesses meet regulatory requirements and maintain a strong security posture:
1. Compliance and Governance
AWS Managed Services offers robust compliance and governance capabilities, ensuring businesses meet regulatory requirements. It provides continuous monitoring, auditing, and automated policy enforcement to maintain a secure and compliant AWS infrastructure. With proactive governance controls, businesses can quickly mitigate risks, protect sensitive data, and achieve regulatory compliance.
2. Threat Detection and Incident Response
AWS Managed Services provides robust threat detection and incident response capabilities to safeguard your AWS infrastructure. Proactive monitoring, real-time alerts, and rapid incident response ensure early detection and mitigation of security threats, helping protect your business-critical data and applications.
3. Regular Security Patching
Regular security patching is a critical aspect of AWS Managed Services. It involves the timely installation of security updates and patches provided by AWS to address vulnerabilities and protect against emerging threats. This proactive approach ensures that your AWS infrastructure remains secure and reduces the risk of potential security breaches.
Benefits of Partnering with Proponent Technologies
Proponent Technologies, based in Dehradun, India, is a trusted partner for businesses seeking AWS Managed Services. By leveraging Proponent Technologies' expertise, companies can reap the following benefits:
i. Proactive Monitoring and Issue Resolution: Proponent Technologies' team of AWS experts continuously monitors the infrastructure, identifies potential issues, and resolves them promptly, minimizing downtime.
ii. Cost Optimization: With in-depth knowledge of AWS services and cost optimization strategies, Proponent Technologies helps businesses optimize their cloud spending without compromising performance or security.
iii. Scalability and Flexibility: Proponent Technologies ensures that businesses' AWS infrastructure is scalable and flexible to accommodate changing demands, allowing them to scale resources up or down seamlessly.
Conclusion:
AWS Managed Services, offered by Proponent Technologies in Dehradun, India, provides businesses with the necessary expertise and support to ensure high availability and robust security for their AWS infrastructure. By partnering with a trusted managed service provider like Proponent Technologies, businesses can focus on their core competencies while leaving the management and optimization of their AWS environment in capable hands.
With proactive monitoring, enhanced security measures, and cost optimization strategies, AWS Managed Services empowers businesses to leverage the full potential of AWS while maintaining optimal performance, scalability, and security.
To get a free quote, you can Email us at: info@proponenttechnologies.com
Or you can also call us at +91 7017 374 621, +91 6397 593 103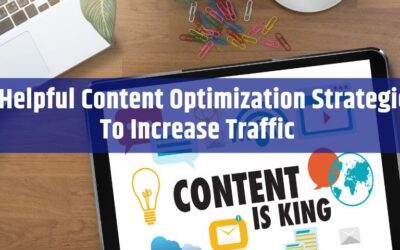 A picture can convey much information, but words are also equally beneficial. You may write incredible copies filled with your imagination, but what if none of them are ever read? It could be a struggle to reach a targeted audience via Google and may result in the...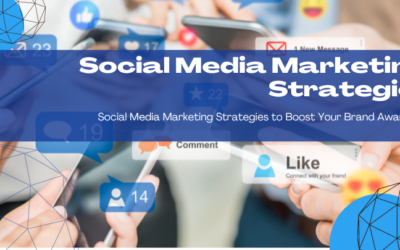 Unlock the power of social media marketing strategies to supercharge your online presence. Unleash your brand's potential and connect with your audience like never before. Discover actionable tips and proven techniques to skyrocket your business growth through social media
SEO is essential for increasing the visibility of your website and bringing in organic traffic. However, it's essential to understand that not all SEO practices are equal. Certain mistakes can harm your rankings and hinder your online success.
In this blog, we will explore the top SEO mistakes to avoid for better rankings in search results. You can optimize your website and drive sustainable organic traffic by avoiding these pitfalls.